OTP generation & verification
A fully managed one-time passcodes (OTPs) generation and verification service.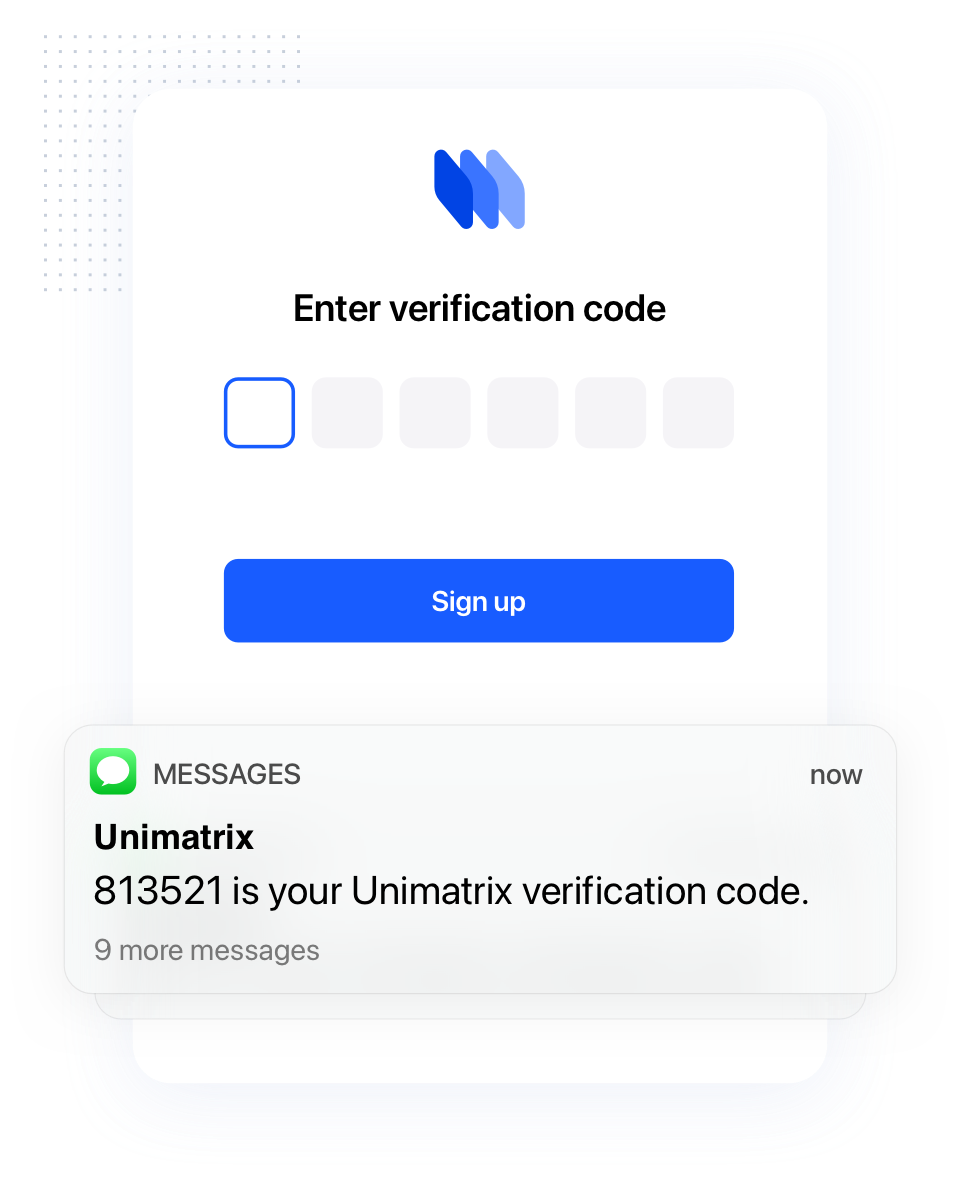 More security, less code.
We offer a solution to automatically generate, cache, send, and verify one-time passcodes (also known as one-time passwords). It works perfectly with our messaging API, so you can focus more on the customer and product experiences.
Messaging API built-in
Comprehensive security
Standalone token
Serverless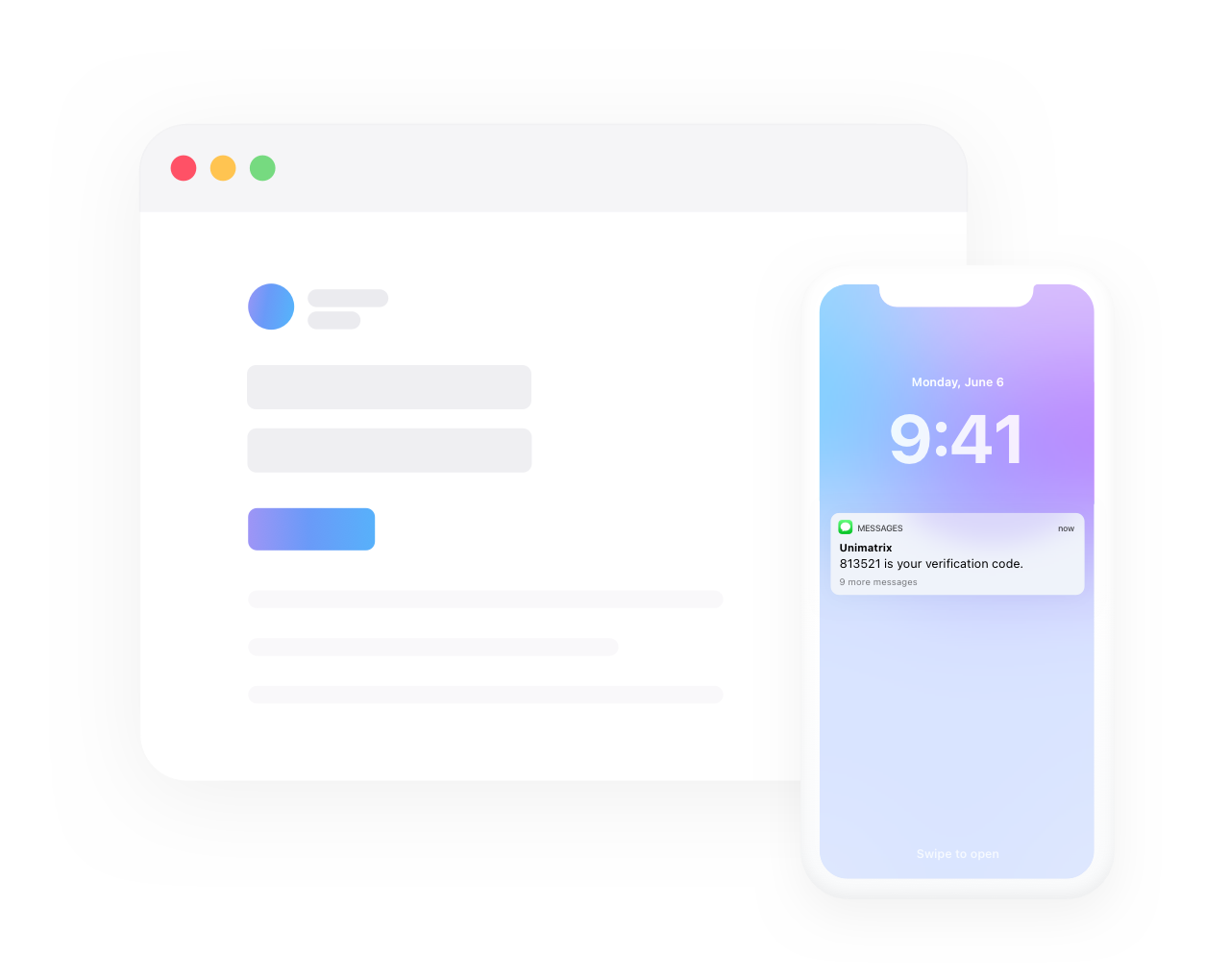 Ready to get started?
Explore our products today
Gain free, hands-on experience with the Unimatrix products.
Free trial credits

Pay-as-you-go

Enterprise-grade security

Support 24/7