OTP generation & verification
A fully managed one-time passwords (OTPs) generation and verification service.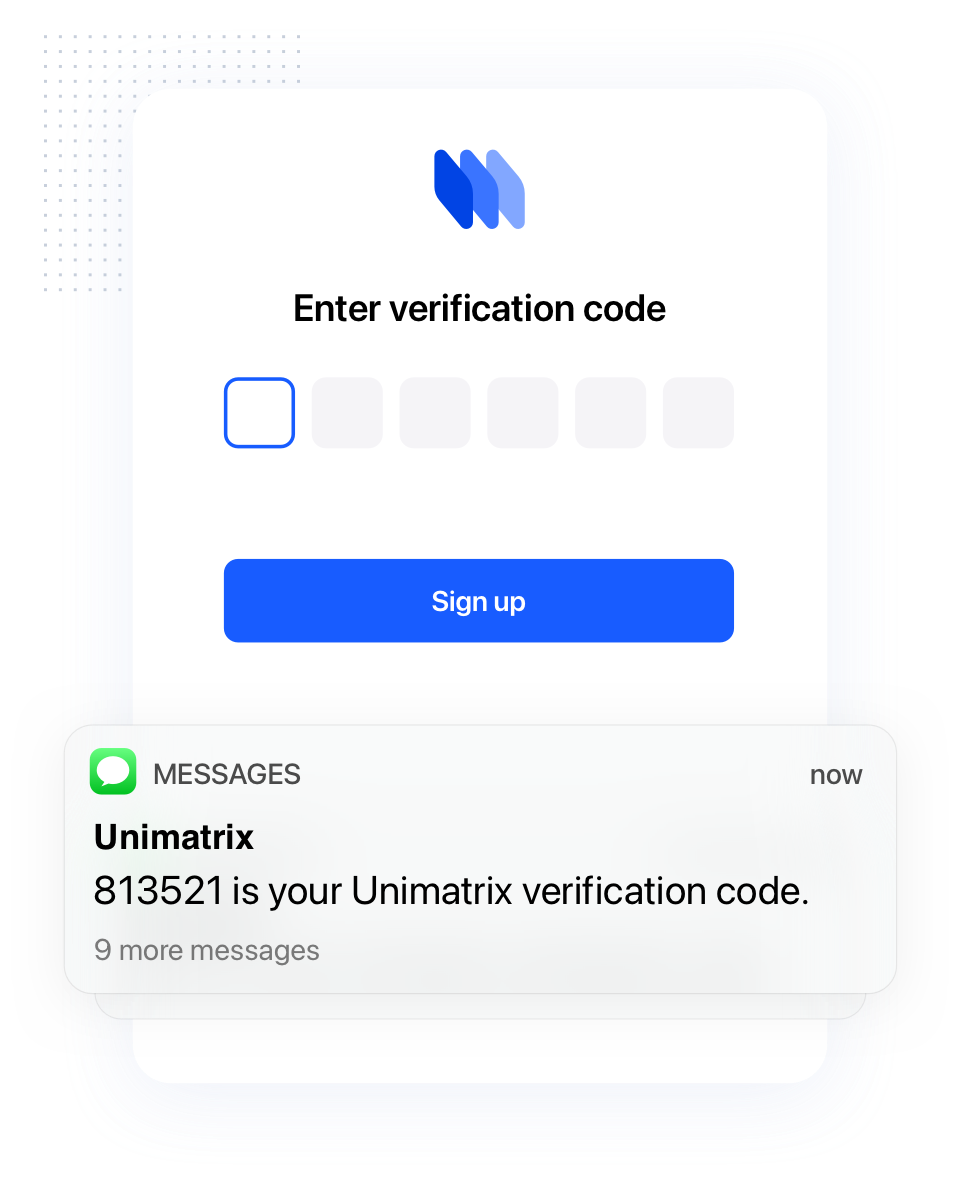 More security, less code.
We offer a solution to automatically generate, cache, and verify one-time passwords. It works perfectly with our messaging API, so you can focus more on the customer and product experiences.
Messaging API built-in
Comprehensive security
Standalone token
Serverless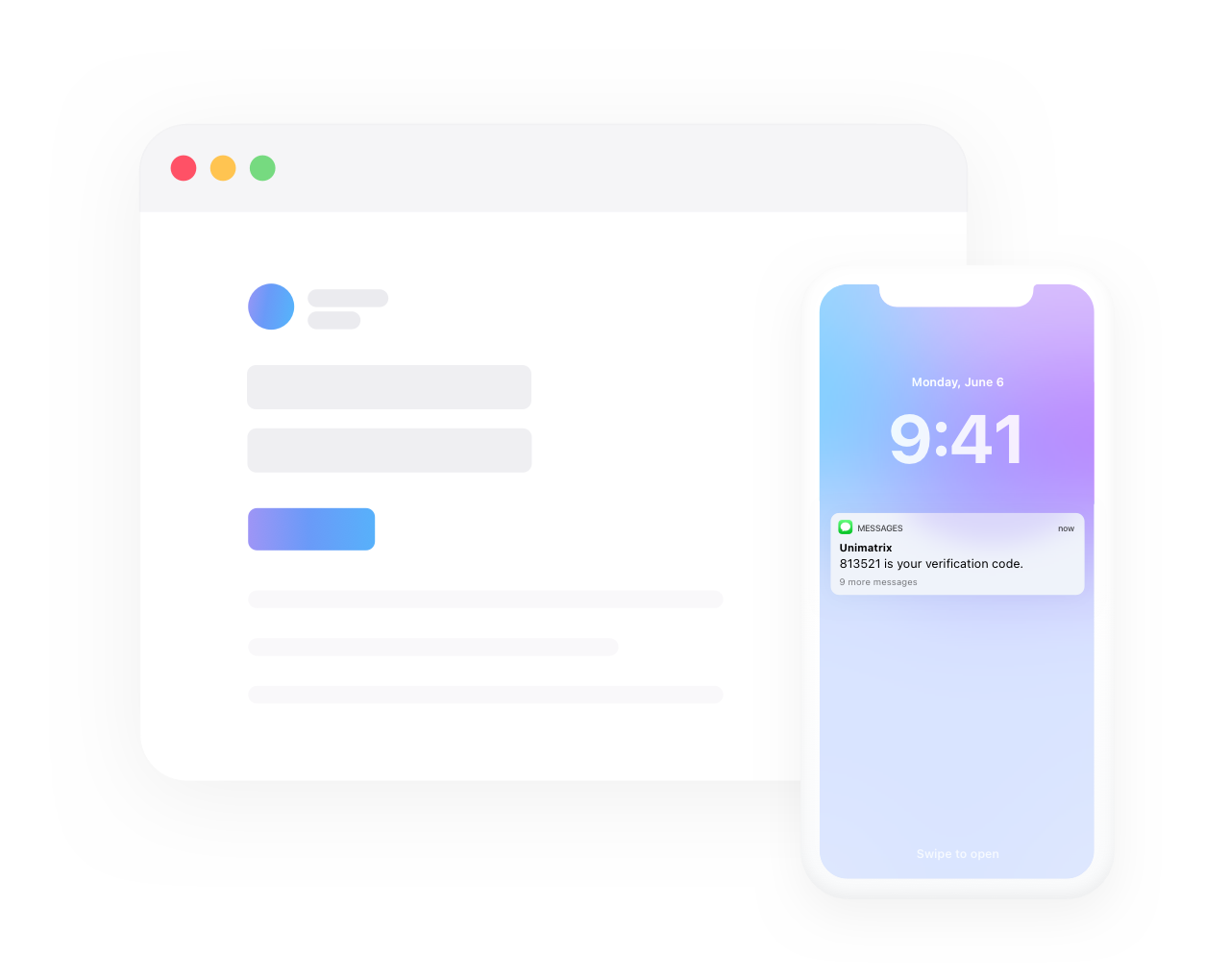 Developer friendly
Works perfectly with your language
Create an account online in minutes and use our SDKs and libraries to instantly delivery messages to your end users.
Ready to get started?
Explore our products today
Gain free, hands-on experience with the Unimatrix products.
Free trial credits

Pay-as-you-go

Enterprise-grade security

Support 24/7